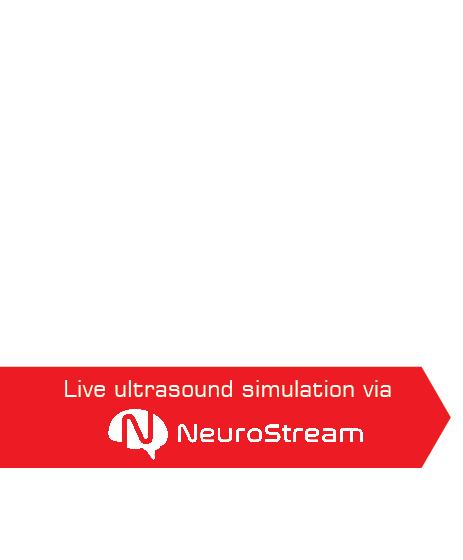 Welcome Message by Chairperson
Welcome to this webinar on Intra-operative ultrasonography (IoUS) in Neurosurgery.
Neurosurgeons carry the genes and instincts of an intra-op radiologist who performs ultrasound scanning from day one of their training to everyday practice. In the past, they were driven to acquire the skills without much systematic training and without the need for credentials. As the Intra-operative ultrasonography technology has advanced rapidly over the last 2 decades, it provides more than real-time 2-D and 3-D images today. What are on offer include fusion navigation, contrast-enhanced US (CEUS) and US-elastography. These advances have empowered neurosurgeons to enhance safety and obtain insights as they begin to understand the mechanisms and applications of the technology. IoUS will continue to be the best intra-operative imaging companion to neurosurgeons for its properties of providing real-time updates and versatility.
We are privileged to host this comprehensive webinar of IoUS. It composes of 6 short talks, which altogether runs for 1.5 hours. The speakers are all pioneer teachers and experts in the area of IoUS. Then a simulation workshop by NeuroStream shall follow and is the highlight of the program. The workshop is a highly recommended as it allows a "hands-on" experience of IoUS despite the global social distancing policy.
May I invite everyone of you to join us and to crank up our genes to catch this IoUS evolution.

Danny Tat-Ming CHAN
CUHK Otto Wong Brain Tumour Centre & Division of Neurosurgery
Department of Surgery, The Chinese University of Hong Kong (CUHK)
Programme
| | |
| --- | --- |
| Webinar Hours | |
| Hong Kong | : 25 Feb 2021 Thu (17:30 – 19:30) |
| Australia Sydney | : 25 Feb 2021 Thu (20:30 – 22:30) |
| Central Europe | : 25 Feb 2021 Thu (10:30 – 12:30) |
| United States California | : 25 Feb 2021 Thu (01:30 – 03:30) |
Chairperson :  Danny T.M. CHAN
17:30

Introduction
Danny T.M. Chan
17:35
Mastering IoUS - Skills Required and Practical Guidelines



Aliasgar V. Moiyadi
17:45
2D Ultrasound in Resection of brain Tumors - Image Interpretations and Anatomical Landmarks



Francesco DiMeco
18:00
Experiences from Everyday Use of Navigated 3D US in Tumor Operations - Tricks and Tips, Use in Low-grade Glioma



Geirmund Unsgård
18:15
Application of Ultrasound Elastography in Brain Tumour Biopsy



David Y.C. Chan
18:25
Contrast-enhanced Ultrasound - Elastography



Francesco Prada
18:35
Ultrasound Guidance in Hydrochepalus, Endoscopy and Chiari I Decompression



Llewellyn Padayachy
18:45
Discussion
19:00
Simulation – NeuroStream Platform*



Alessandro Perin
*Successful registrants will be notified by email.
Organiser
CUHK Otto Wong Brain Tumour Centre & Division of Neurosurgery
Department of Surgery
The Chinese University of Hong Kong (CUHK)
Hong Kong, China
Supporting Organisation
Hong Kong Neurosurgical Society
Secretariat
4/F Lui Che Woo Clinical Sciences Building
Prince of Wales Hospital
Shatin, Hong Kong
T: +852 3505 1316/ 3505 2624/ 3505 1852
E: IoUS@surgery.cuhk.edu.hk